title
1821 – By this time James had acquired more than just the skill of throwing as is shown by his very soon becoming a manager for Enoch Wood at Fountain Place – and then at John Alcock's at Cobridge.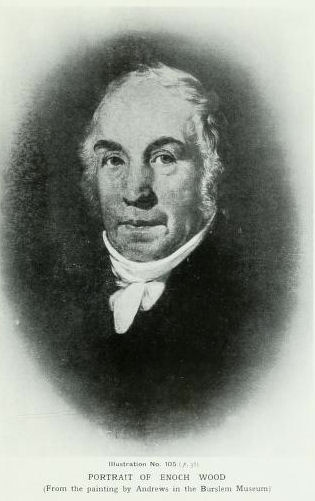 1823 – At the very young age of 18, James married Mary Rainbow on 10th November at St.Peter's Church, Stoke-on-Trent.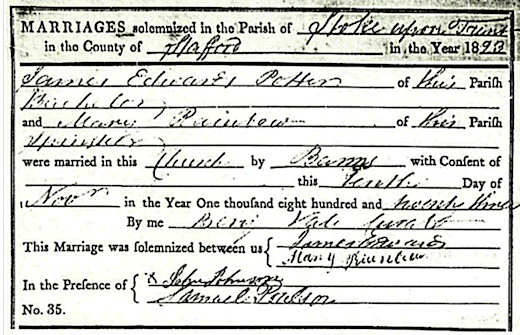 1823/24 – James joined George and Edward Phillips at Longport. As an 1867 obituarist notes: "Here he spent about 10 years of his early business life, testing and improving upon the hints which no doubt he received from his father – and gaining that experience which was to qualify him for becoming one of the best practical potters and one of the most successful manufacturers".
1824 – James and Mary Edwards' first child, Richard, was baptised on 6th July at St. John's Church, Burslem, Staffordshire.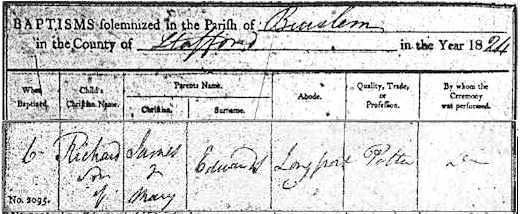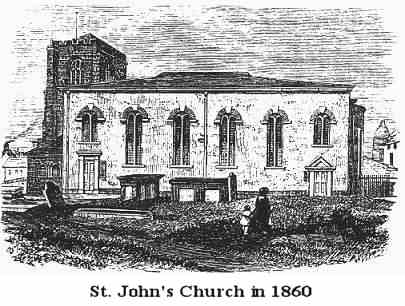 © 2011-2023 Sue Mussell