title
1861
Between 1858 and 1861 there were 3 more grandchildren – Albert Edwards, Rosa Maria and Hugh Henshall Williamson. Then, on the 25th March 1861, James Edwards handed over the running of Dalehall to his son Richard.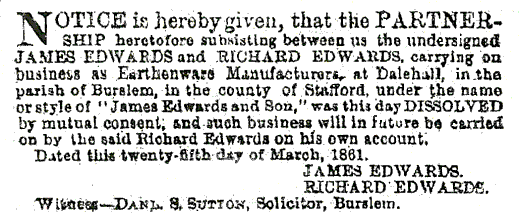 James Edwards continued to undertake the demanding workload of a magistrate and Guardian and was still active in his support of education – but increasingly his health was beginning to fail.
1862
At the beginning of 1862 James and Mary's daughter, Maria Williamson, died after giving birth to her fourth child, Catherine. Maria was only 26 years old.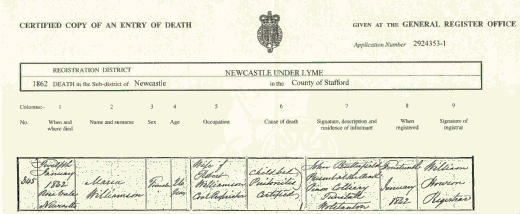 © 2011-2023 Sue Mussell