title
1871 – 1880
Richard Edwards had joined his father on the the Board of Guardians of the Poor during the late 1850's. In 1860 Richard was appointed to be the Returning Officer at the election of members to serve in Parliament for Stoke-upon-Trent.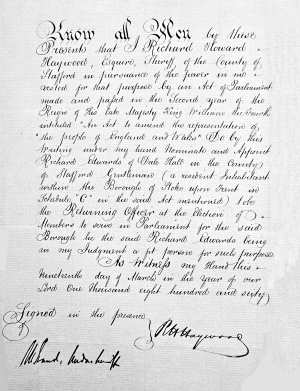 Following the death of his father in 1867, Richard and Eliza moved into May Place and continued to run the family business in Dalehall.

Richard's wife Eliza had been suffering from a heart condition for four years before her death on 15th January, 1873. Two years later Richard's mother, Mary, died suddenly at home in May Place following a cerebral haemorrhage or stroke on 14th December, 1874.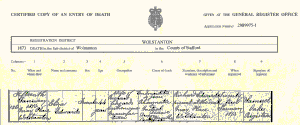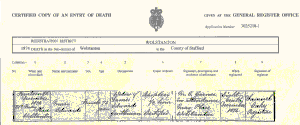 Richard retired on the 28th November 1878 when the partnership between himself and two of his sons Joseph Henry and Robert was dissolved. The Dalehall pottery was taken over solely by Joseph Henry Edwards.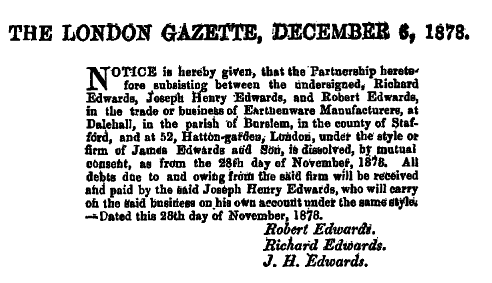 © 2011-2023 Sue Mussell